For retailers to thrive in 2019 they will need to use physical spaces as a method of marketing, integrate physical+digital in their customer experiences, acquire and manage customer data effectively, and develop increasingly sophisticated automation delivery and logistics tools.
In this episode of The PERCH Experience industry leaders:
Breakdown the essential strategies and technologies that will shape retail in 2019, Microsoft and Kroger's plan to design the future of grocery, the evolution of the retail sales associate, and the role of data in designing retail experiences.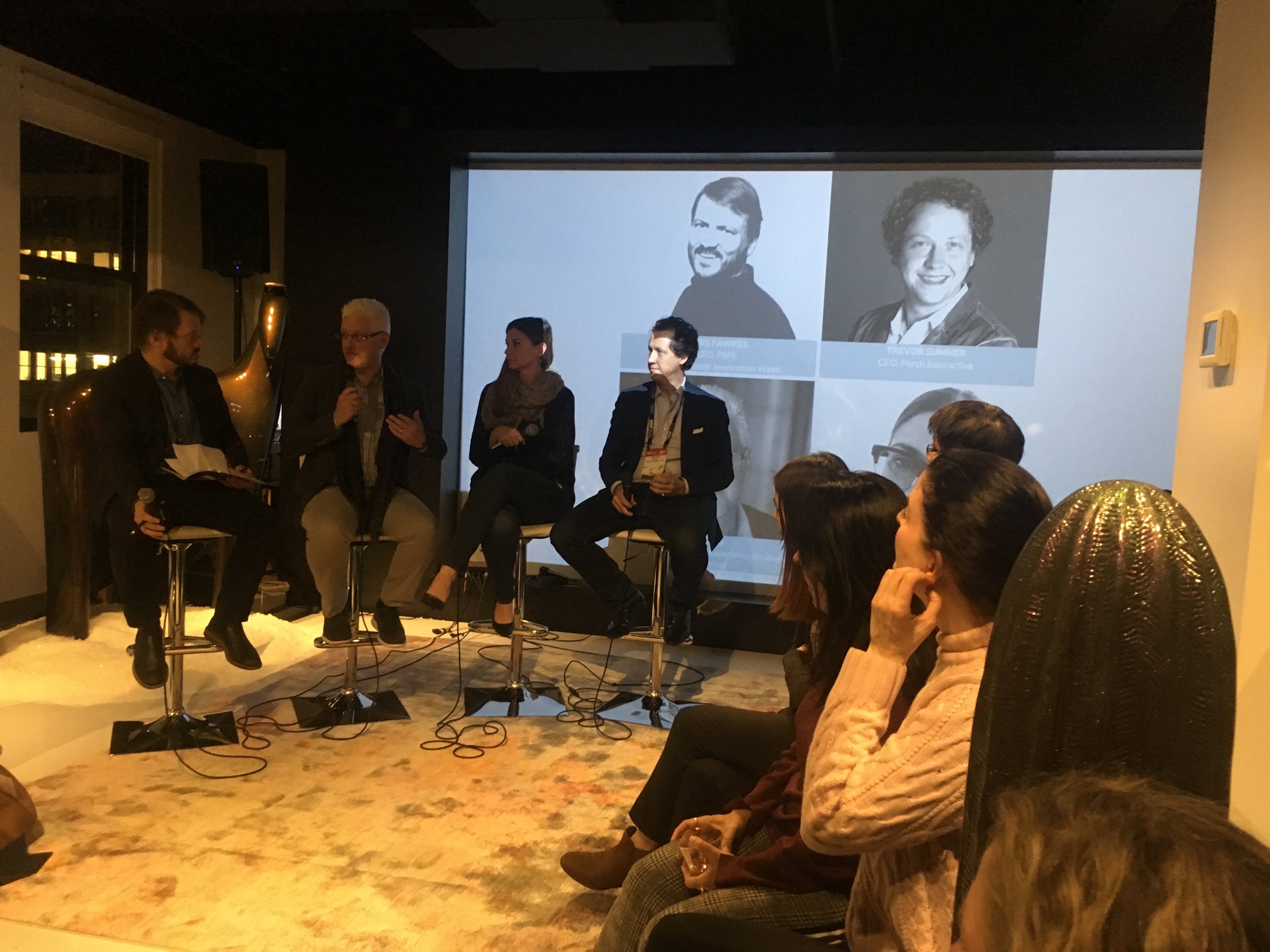 About the Panel
Piers Fawkes is a recognized thought leader when it comes to retail and CX innovation. Since 2004, his company PSFK research reports, events and newsletters have been inspiring retailers, brands and their partners to create better customer experiences. His team at PSFK are also called upon by forward thinking US brands and Silicon Valley tech companies such as Facebook, Google and Nike to help develop their future retail strategies. In 2019, Piers will be launching Retail Innovation Weeks in New York, London and Las Vegas to create even more inspiration for industry professionals.
Ed King is Co-Founder, Customer Experience Strategy for HighStreet. They call Ed "The Mad Scientist" for a reason. Give him insights and he'll not only get to the why, but he'll uncover the non-conscious reasons they're happening — and which ones are CX gold. And here is where the magic resides: Ed's background as a creative director, change management consultant, sidebar empath and guerrilla neuro-maestro makes him a left brained/right brained strategic weapon. The only thing he loves more than cracking category conventions is sharing the data stories around the results.
Shannan Coghill has been designing experiences for over 15 years and now the Global Experience Design Director at Michael Kors. A techy at heart and a designer by trade, she was doing CX before it was cool, consistently approaching opportunities via the golden trifecta: the needs of the customer, the needs of the business and the opportunities for the brand to stand apart uniquely. Working within agencies, startups and the walls of iconic retail brands, she has preached and proven that experiences should be informed by empathy, inspired by 'what if?', digitally and physically integrated and 360º in story. With a strategic mindset, she has created experience ecosystems that drove mad customer passion and loyalty, measurable ROI, and a myriad of manifestations while doing this for some of the world's most recognizable brands, including Michael Kors, American Eagle, REI, Macy's, Bloomingdales, SC Johnson, WebMD, Nike, Johnson & Johnson and Verizon.
Trevor Sumner is the CEO of Perch Interactive, the leader in interactive Physical + Digital retail displays that can detect when touch or pick up products and then respond with product-specific digital experiences that consistently drive 30-80% sales lift. Perch has won numerous Clio, Digi Edison and retail design awards and was named one of the 15 tech companies to watch in 2018 by Forbes. Trevor has been a founder, investor, advisor and operator for cutting-edge technology companies with multiple successful exits and is a regular contributor to business and technology publications such as Inc, Forbes, TechCrunch and Mashable. Trevor is a native New Yorker, an avid fisherman (he caught a 600 lb Black Marlin), an amateur chef and an adventure scuba diver who has dived on every continent including Antarctica.